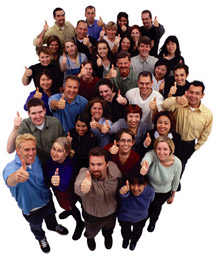 Our janitorial services go beyond your expectations. We work hard to ensure that our commercial cleaning crews are well trained and perform their tasks using the "Mighty Mop System". We are family owned and operated and understand what great service is and enjoy providing that service to our clients.
Here are some of the things our clients had to say:
Mike,
Thank you far a job well done. I appreciate your service and professionalism.
Yolanda
Hi Mike,
Just a note to once again say "thank you" to you and your team for doing such a great job cleaning our offices. You did a wonderful job!!
I just had to send you a note to once again say "Thank You" for the wonderful cleaning job you did in our offices – everything still looks so nice !! and clean !! Hope all is going well & we'll see you in the spring!
-Toni
The floor looks beautiful!
Thank you!
Thank you!
Thank you!
Hi Michael,
I am very pleased, the floors look beautiful. Everyone was so happy.
Thank you!
Joeanne