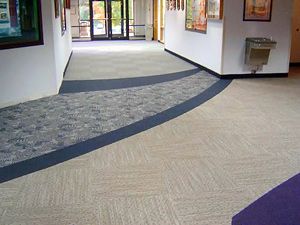 Mighty Mop Cleaning Service has been serving the Edison, Metuchen and Woodbridge area since 2005.
Our goal is to take your carpet cleaning expectations to a whole new level. Once you've experienced our outstanding service, you'll never settle for any other carpet cleaning service!
We are centrally located in Metuchen, NJ and we're happy to provide the highest quality carpet cleaning to the surrounding areas of Edison, Woodbridge, Highland Park, Fords, Iselin, Metro Park and many others.
Commercial Carpet Cleaning
Carpet & Area Rug Cleaning
Carpet Protection Treatment
Carpet Re-stretching & Repair
Odor Control
First impressions matter and the carpets in your business say a lot about you and the work you do. A recent survey found that some potential clients factor their decision on doing business with you based on the appearance of your business. Don't leave it to chance, call "Mighty Mop Today and the dirt goes away!"